Air Jordan 1 Retro High "Off-White - UNC" Performance Review
Posted on September 06 2020
Air Jordan 1 Retro High Off White University Blue UNC is known for representing Michael Jordan's Alma mater through its two-tone classic color combination. Virgil Abloh, in partnership with Jordan, made a headway too to build a design prism for the shoes. This pushed Off White x Air Jordan 1 Retro High OG UNC to represent the pair of Off-White shoe series.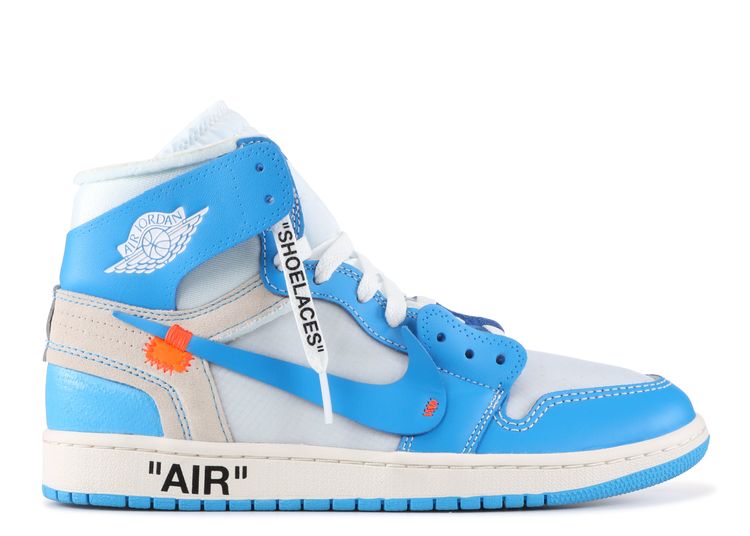 Blue shades as the color palette became the key for the Air Jordan 1 Retro High UNC Off White University Blue. It has dark powder blue, white, and cone colorway. Moreover, this pair has a deconstructed white leather foundation and blue leather layerings in its upper to highlight the Off-White features.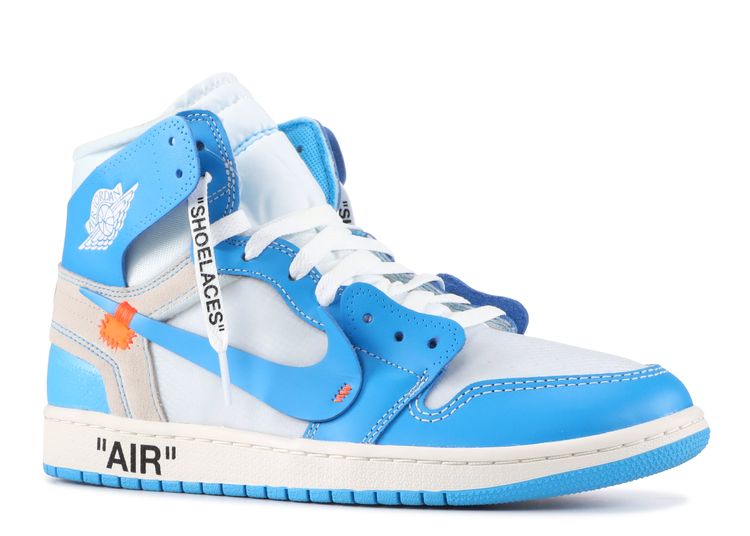 Another essential attribute of Off White x Nike Air Jordan 1 Retro High UNC is its separated wings and floating effects of its Nike Swoosh. It made this pair different among the others for it looks soft and chic through its floating effects. However, the Nike Swoosh still possesses a great quality of material through its perforation holes and orange firmly stitches in the ends located at the quarter panel of the shoes.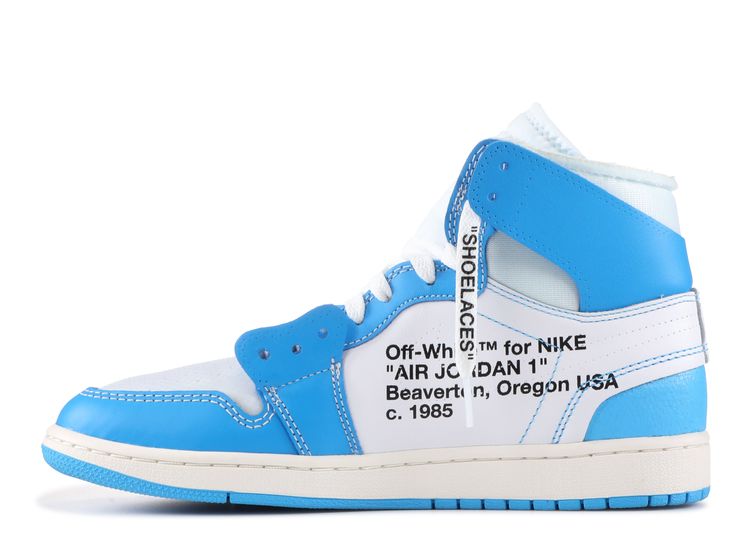 The medial area of the shoes also shows the Off White branding text "Off-White TM for NIKE "AIR JORDAN 1″ Beverton, Oregon USA c. 1985" to even preserve the design of Abloh.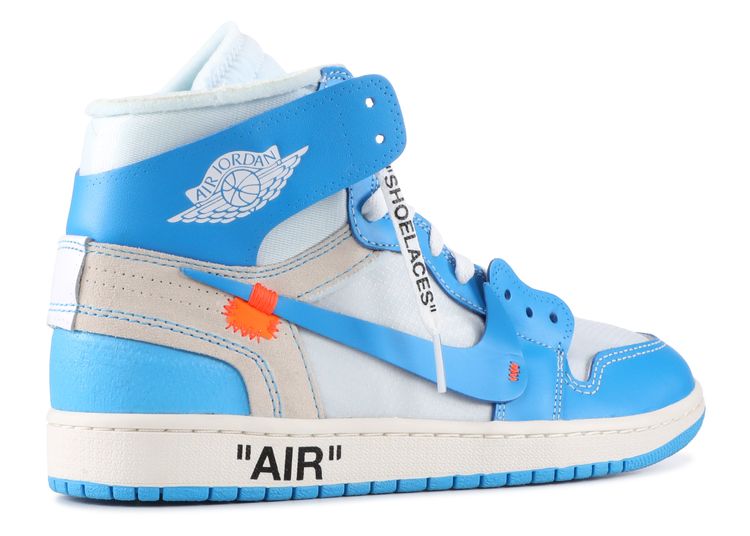 Besides the appeal and looks of the Off White Air Jordan 1 Retro High UNC, it also has an overall construction of leather, mesh, and suede. A combination of these materials guarantees the pair's quality, performance, and comfort for the wearers. Furthermore, it also assures the longevity and flexibility for sports or lifestyle uses.
Off White x Nike Air Jordan 1 Retro High UNC has classic but contemporary colorway accents that persuade the audience to grab their own pair. This pair has better use for styling and designing through any possible outfits of either pants or shoes. It is easy to partner with other colorways as it keeps its cool and refreshing effect.
Even though its color is quite common from other Nike Air Jordan shoes,  Off White Air Jordan 1 Retro High UNC still nails its deconstructive colors, materials, and shape. Therefore, it is still evident to be worthy of any possible prices and biddings.
Air Jordan 1 Retro High UNC Off White University Blue is noble to its series for it presents a college alma mater. It reminisces about something in the past which made it more memorable than other pairs. Being part of the recollection could be your way, so you may order a pair of Off White Air Jordan 1 Retro High UNC at https://hypeyourbeast.com/products/off-white-x-air-jordan-1-high-unc?_pos=4&_sid=0f25888c3&_ss=r.